New to Forest Management?
If you are a new landowner or own woodlands but never worked with a forest professional, we recommend scheduling a walk and talk with your District Forester. Maine Forest Service District Foresters offer free visits to landowners interested in learning more about forest management and woodland stewardship. Get in touch with a district forester to start on your rewarding path of forest stewardship.
Become a Tree Farmer
To qualify for Tree Farm the Tree Farm Program, your woodland must:
Be 10 acres or larger in size
Have a written Forest Management Plan that meets the American Tree Farm Standards of Sustainability
Be Sustainably managed for timber and other forest products while recognizing the importance of water, wildlife, and recreation.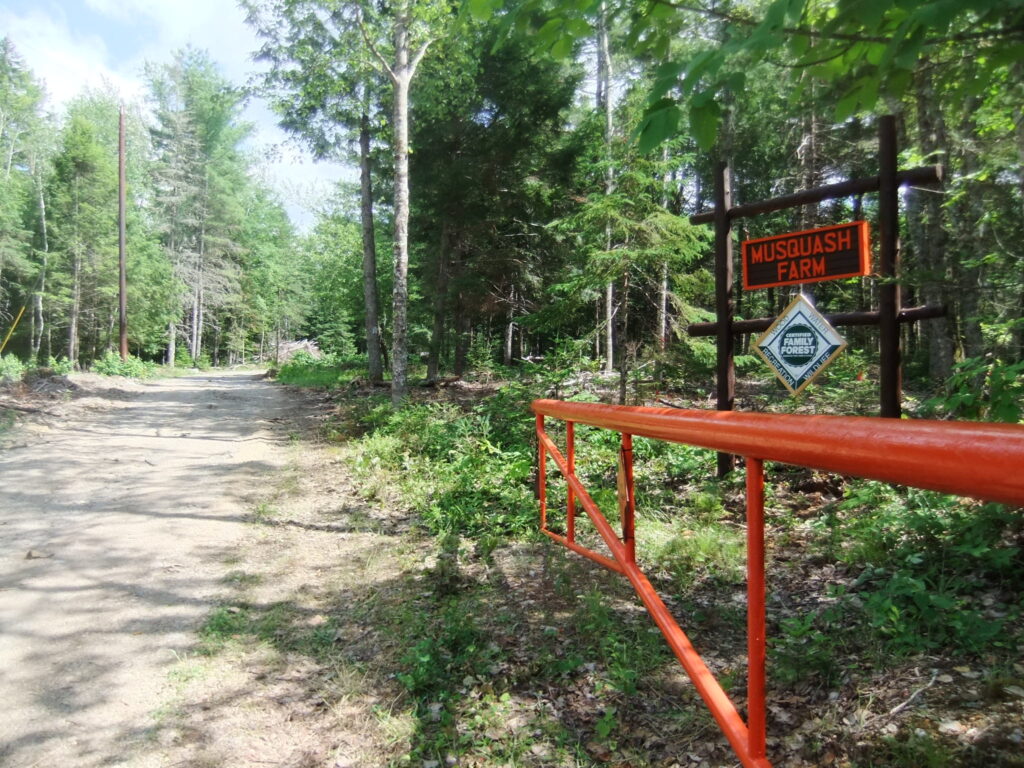 Certified Tree Farmers manage their forests according to a management plan based on their own goals. Once you are a Tree Farmer, a professional forester will periodically inspect your woodlot and certify that you meet the American Tree Farm Standards of Sustainability. A Tree Farm inspection serves the multiple goals of providing the Tree Farmer with on-the-ground assistance, reviewing the plan and management activities, and helping Tree Farmers meet the Tree Farm Standard.
Are you ready to become a Tree Farmer? Fill out a Maine Tree Farm Interest Form, and we can help can you started. You can also contact your County Chair directly or ask your consulting forester if they are a Tree Farm Inspector.
Landowner Benefits
Recognition
All of our Tree Farmers Receive a green and white sign and personalized nameplate to display on their woodlot.

The "sign" of good forest stewardship around the US shows the Tree Farmers community that they are dedicated to the sustainable management of their property

Each year, Tree Farmers are eligible to compete for regional, state, and national level Outstanding Tree Farm Distinction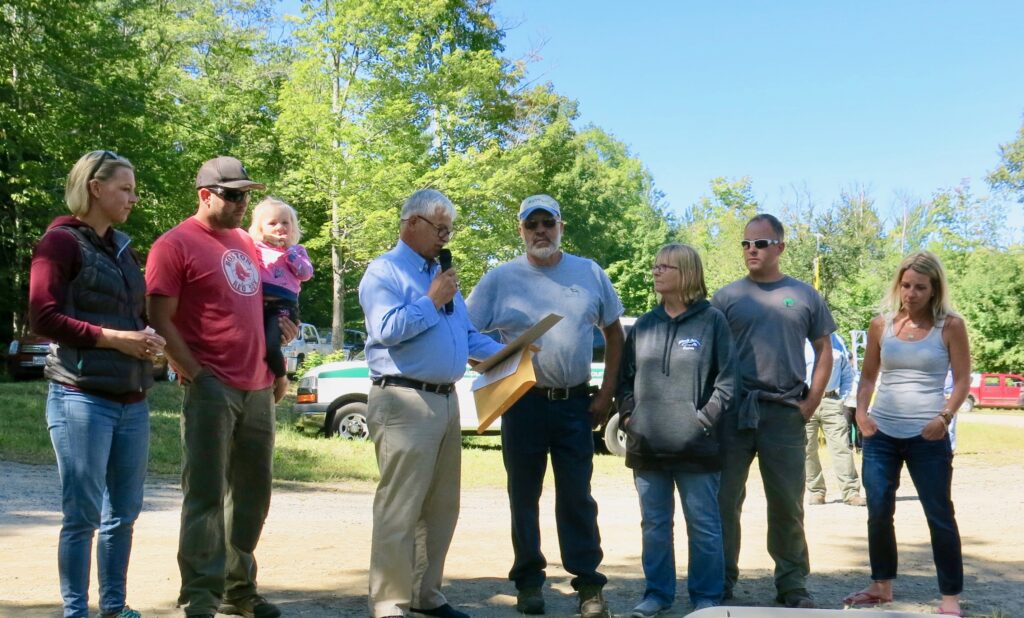 Educational Resources
Tree Farmers have access to continuing education activities such as field days and Project Learning Tree for Tree Farmers
They also receive newsletters and updates from the state committee regarding the program, events, and more!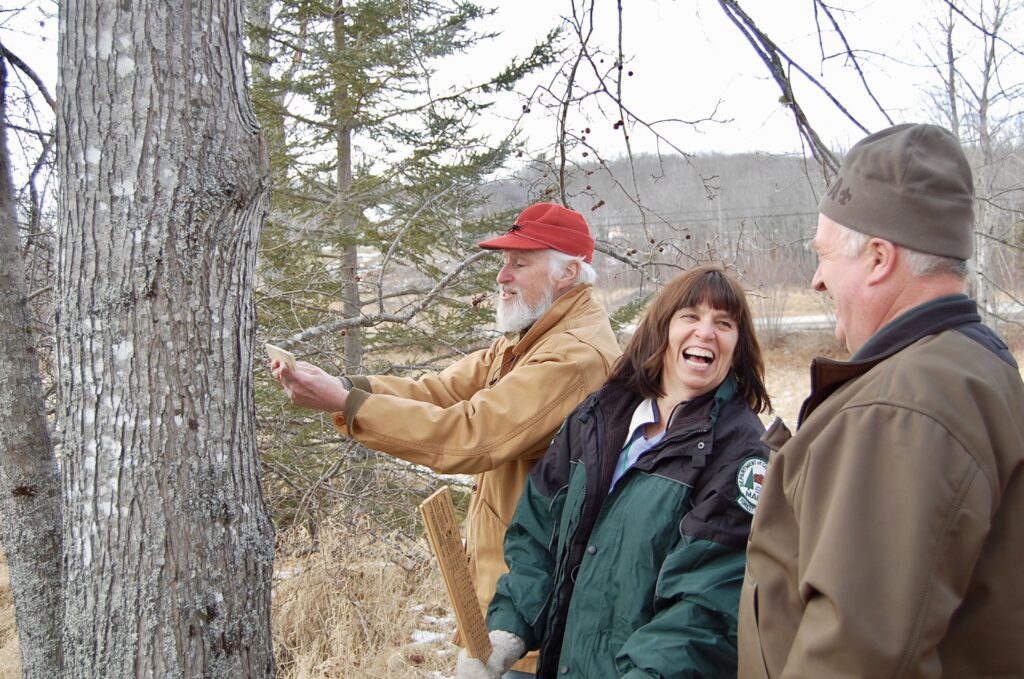 Professional Forestry Advice
Access to assistance from professional foresters
Periodic site visits from professional foresters to answer any questions you may have about your woodlot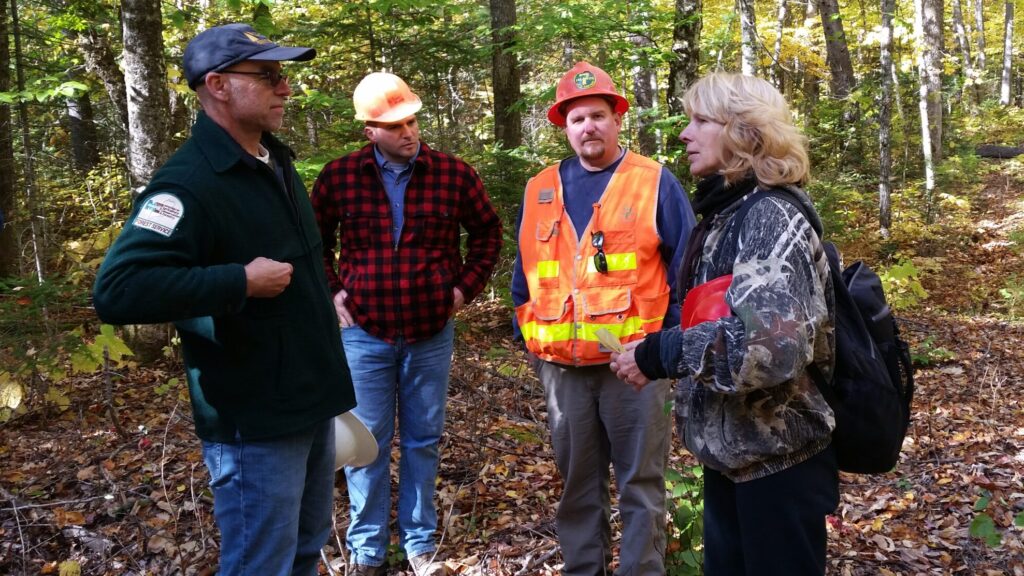 Community
Each year the Committee hosts an Annual Forestry Field Day where over 200 landowners and supporters from around Maine come to celebrate the Outstanding Tree Farmers of the Year
Join local field tours in your county or region and connect with your woodland owning peers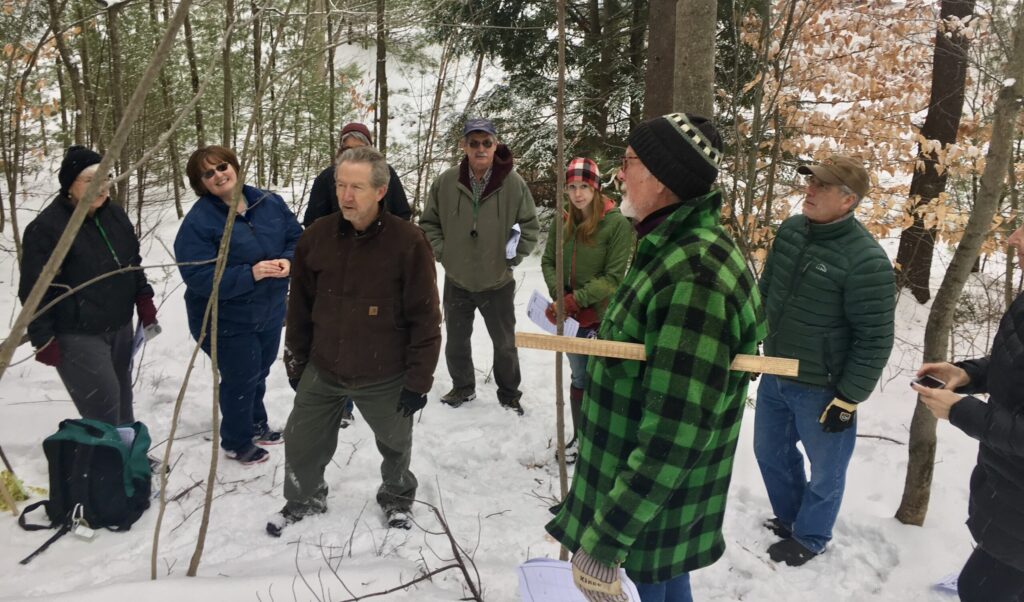 Helpful Resources
Web Resources
Books & Guides